Giving Back: The Power of Supporting our Communities
As an outsourced finance and accounting firm, it's easy to think in terms of the bottom line. Financial numbers are the drumbeat of our daily work. They are the measure of success for ourselves and our clients.
But at Propeller, we believe in the double bottom line. We measure our fiscal performance in terms of profit or loss and our positive social impact. As our firm grew, we created a Social Impact Committee as a platform for our entire organization to be inspired and contribute to the communities we serve. In the same way we're inspired by the potential of emerging companies and helping entrepreneurs to build their companies, we are also inspired by our communities and committed to helping them achieve their full potential.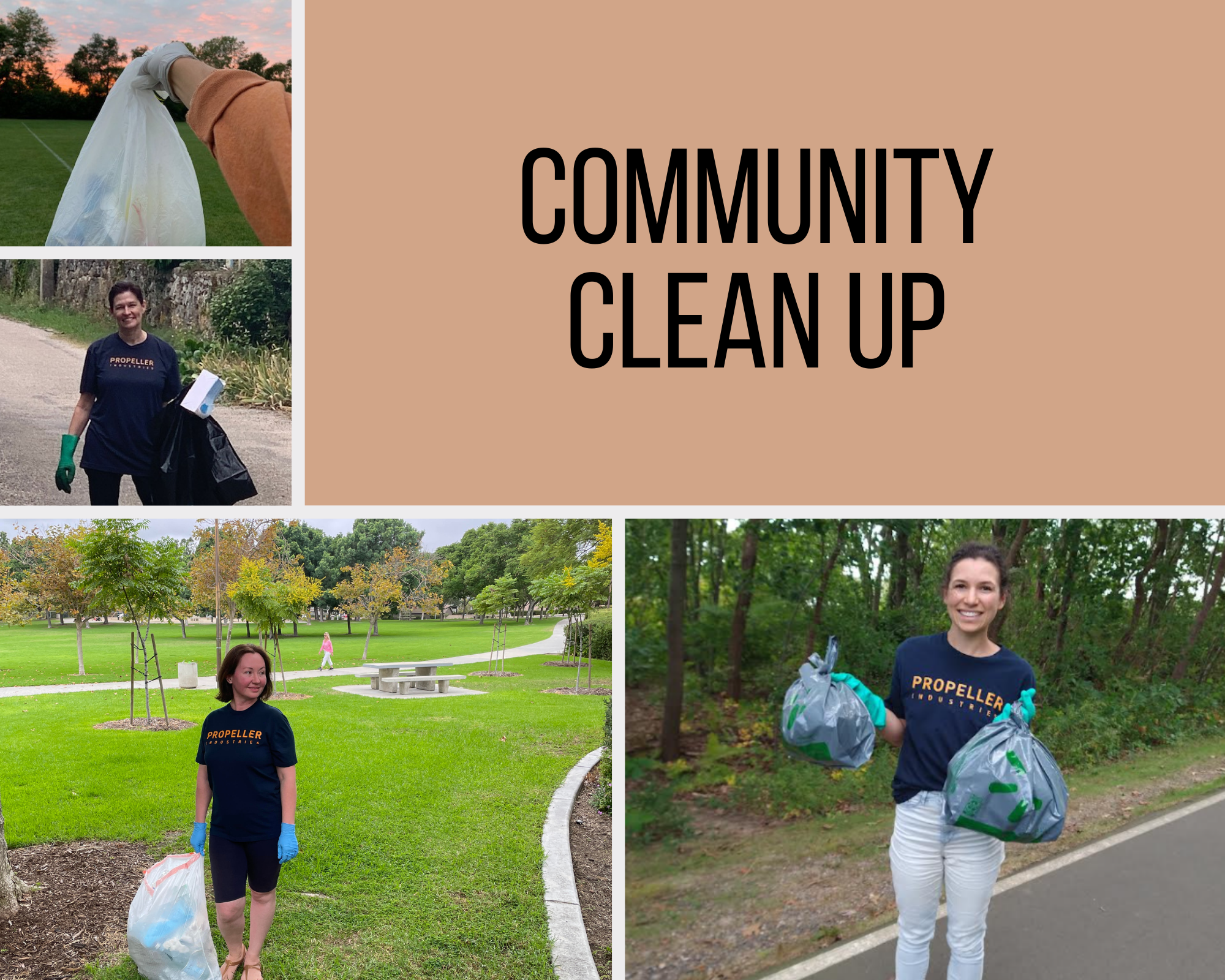 Our Social Impact Committee meets quarterly. Regular committee members organize opportunities for Propellerheads (what we call our internal team members) to participate in activities and initiatives that empower communities in which we work. The committee also serves as a vehicle to amplify support for causes near and dear to our hearts.
In the past year, the committee has organized community clean-ups, presented a "Career in Finance" workshop for San Francisco Bay Area Non-Profit Children Rising, conducted a Toys for Tots drive, organized a letter-writing campaign for homebound elderly, and more.
Season of Giving
The end of the year is always busy, but as the holidays approach, it's also a wonderful time to give back. Propeller recently announced the Season of Giving campaign, a matching gifts program. A collaboration between our Diversity, Equity, and Inclusion Committee, People of Color Employee Resource Group, and the Social Impact Committee, Propeller will support eight 501(c)3 nonprofits furthering diversity and equity. Between November 1st and December 15th, we will match donations up to $200 per employee.
Propeller has chosen the following organizations to support this year:
We encourage you to consider making a gift to these organizations if you can.
Finding Joy in the Journey - Tiffany Shade and the Joy Martz Foundation
We are incredibly proud of the work individual team members have done in their communities. Tiffany Shade, Operations Manager, has a personal connection to people diagnosed on the autism spectrum. In 2019, a dear friend unexpectedly lost her younger sister, Joy Martz.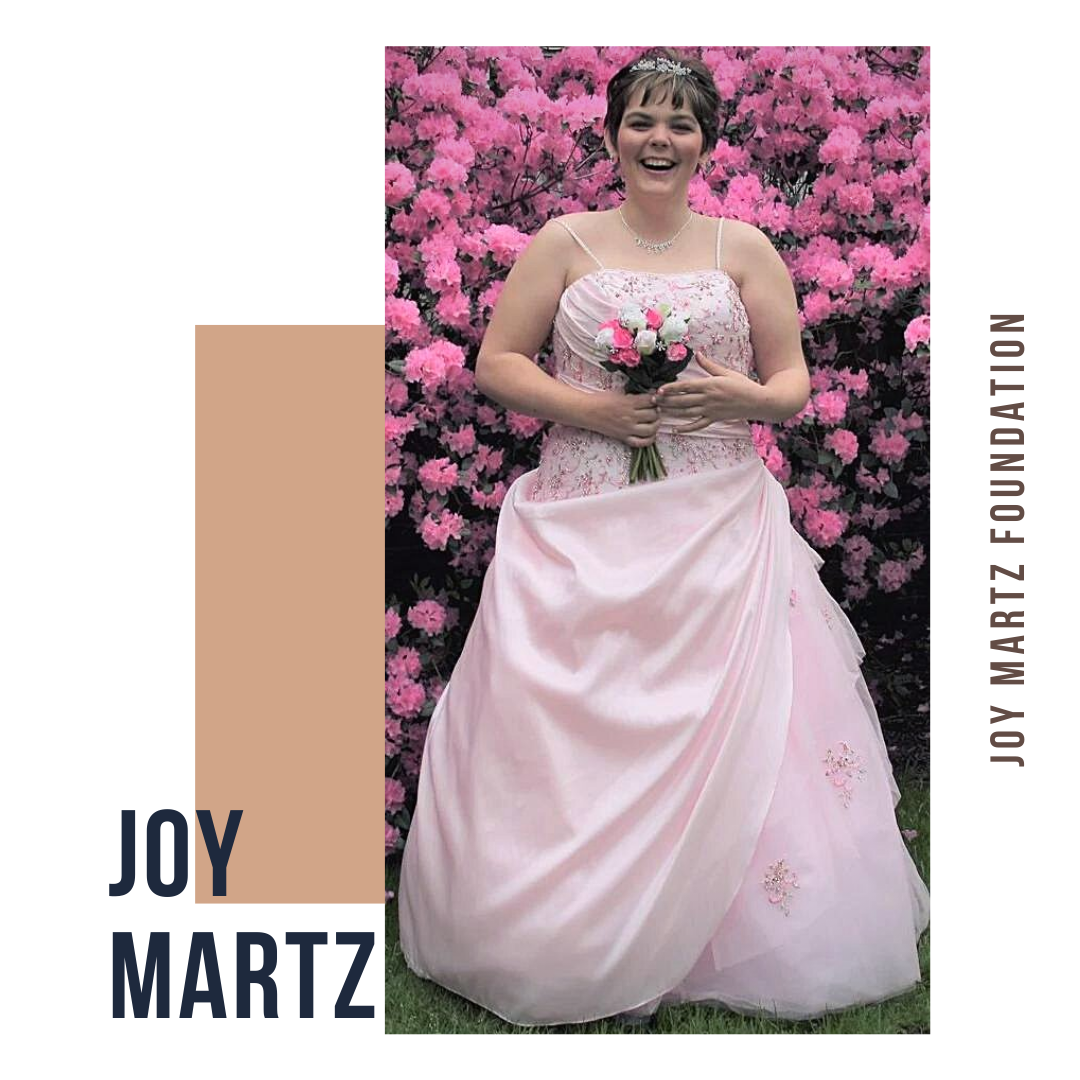 "Joy lived just like her name suggests - she brought light and sparkle everywhere she went. Joy was remarkable because she lifted others even though she herself had special needs," Tiffany shared. "Joy was on the autism spectrum and was non-verbal her whole life. Instead, she communicated with her eyes, her smile, her hugs, her fondness of tiaras and all things sparkly, and her total acceptance of others."
Over 54 million American men, women, and children have a physical, sensory, or intellectual disability. Tragically, people diagnosed with an autism spectrum disorder die at an average age of just 36.
To honor Joy and to bring awareness to the unique needs of people on the autism spectrum, Tiffany and Joy's Sister Jill Yisrael co-founded the Joy Martz Foundation. "Our mission is to promote access and opportunity for individuals with special needs, encourage and support the families and caregivers of the special needs community, and celebrate the life of Joy."
On November 7th, the Joy Martz Foundation held the annual Tiara Trot for Joy. While the foundation focuses on education, awareness, and remembering Joy, they raised over $10,000. They donate all proceeds from the Tiara Trot for Joy to Eos Therapeutic Riding Center, a therapeutic horseback-riding non-profit in Bloomsburg, PA, where Joy enjoyed riding.
"I'm proud of the work we've done in the past two years, and I'm proud to be a voice for those without one. Our motto of 'Finding Joy in the Journey' has permeated into all facets of my life, and I'm glad to share it with others." Tiffany told us.
At Propeller, one of our four core values is "we do the right thing" - for our employees, for our clients, and for our communities. We're always looking for like-minded people to join the team so if you also believe in the double bottom line, check out our open roles to learn more.